PERFECT TAN
Lirene PERFECT TAN Self-tanning foam with organic coconut water ESPRESSO 150 ml
A vegan moisturizing formula with organic coconut water and 100% natural DHA A quick-absorbing foam containing 97% naturally derived ingredients for easy and even application without any streaks or discoloration. The effect of a golden, natural tan is visible as early as one hour after the application. Thanks to its unique active ingredients, the foam intensively moisturizes and pampers the skin, leaving it smooth and soft to the touch. A beautiful tan that does not disappear during a workout? The enhanced long-lasting formula was developed for active people. When applied to the skin, a delicate aroma of coffee is released, which is sure to leave you in a good mood! The tan lasts up to 5 days after a single use.
91%* perfect tan in a short period of time
87% evenly tanned skin without streaks and discoloration
*in-vivo studies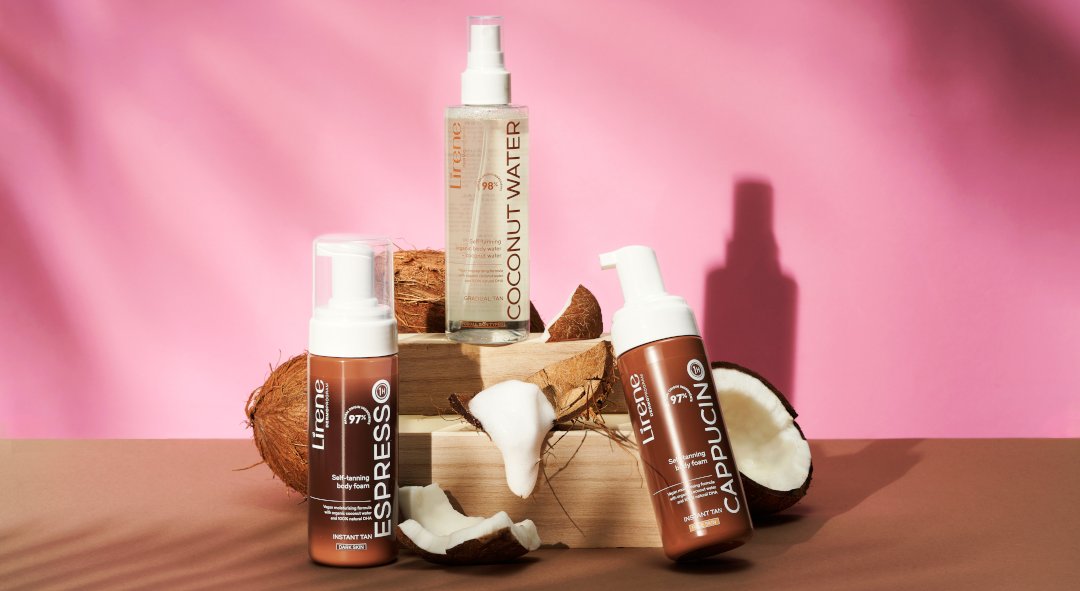 Ingredients
Organic coconut water
intensely moisturizes and nourishes the skin
Organic acai extract
regenerates, smoothens, prevents loss of skin firmness and elasticity
Usage
Spread evenly over the skin, 1-2 times a week (or more often) depending on the desired intensity of the tan.

Wash your hands after application.

The product does not leave any traces on clothes.
Inci